ONE OFF SHOP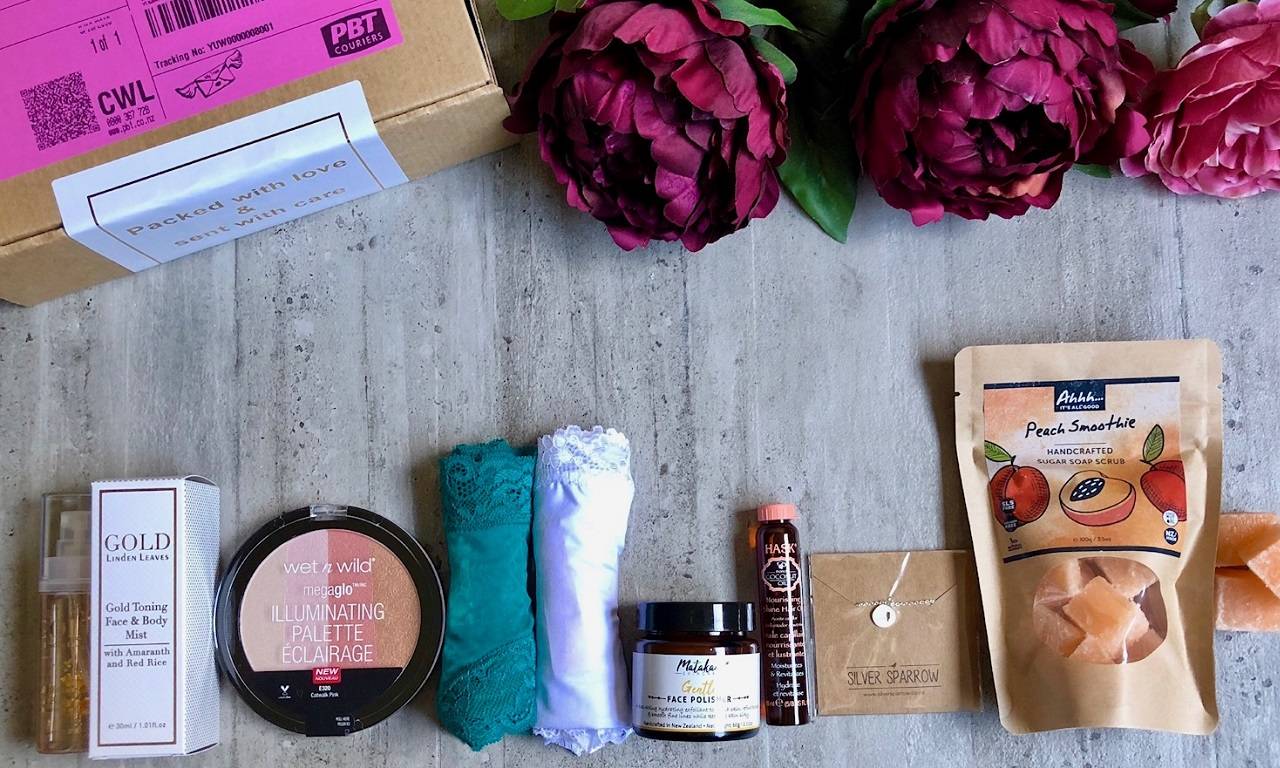 Welcome to our Christmas Shop... here you will find treat boxes for every budget and gifts to suit even the most discerning recipient. Designed for skincare enthusiasts, eco warriors, cosmetics lovers, and deserving women everywhere. Our Christmas collection is posted on Mondays, Tuesdays and Thursdays, every week until the week prior to Christmas or until sold out.
---
This is the ultimate pamper pack for a very lucky lady! Or perhaps you have a few special women in your life, who you would like to treat to some New Zealand made products they can fall in love with. We've made some super helpful suggestions below on how to divvy up this box between the tribe, or you can give it to one deserving woman for the most amazing WOW worthy present ever. These treats have been chosen because they are all about self love, boosting confidence, and leaving skin feeling amazing with high end, luxury products. We know the person or people who receives these beautiful products will be totally blown away.
---
OK, lets be honest, you can probably head down the local supermarket and grab him a 24 pack and he'll be as happy as Larry all the way through the festive season! But for those of you who want to provide a cheeky little present, or the perfect metro-man Christmas gift, this box has natural New Zealand skincare products every man will love.
---
This box is all about her... (and valued over $60.00). We wanted to create a box that was well suited to hard working women who are deserving of some self pamper sessions this festive season. The products inside are all New Zealand made, everything is cruelty free and all chosen because they represent some extra ME time. Eye Serum, body lotion, a Peach Smoothie Sugar Scrub, and more.
---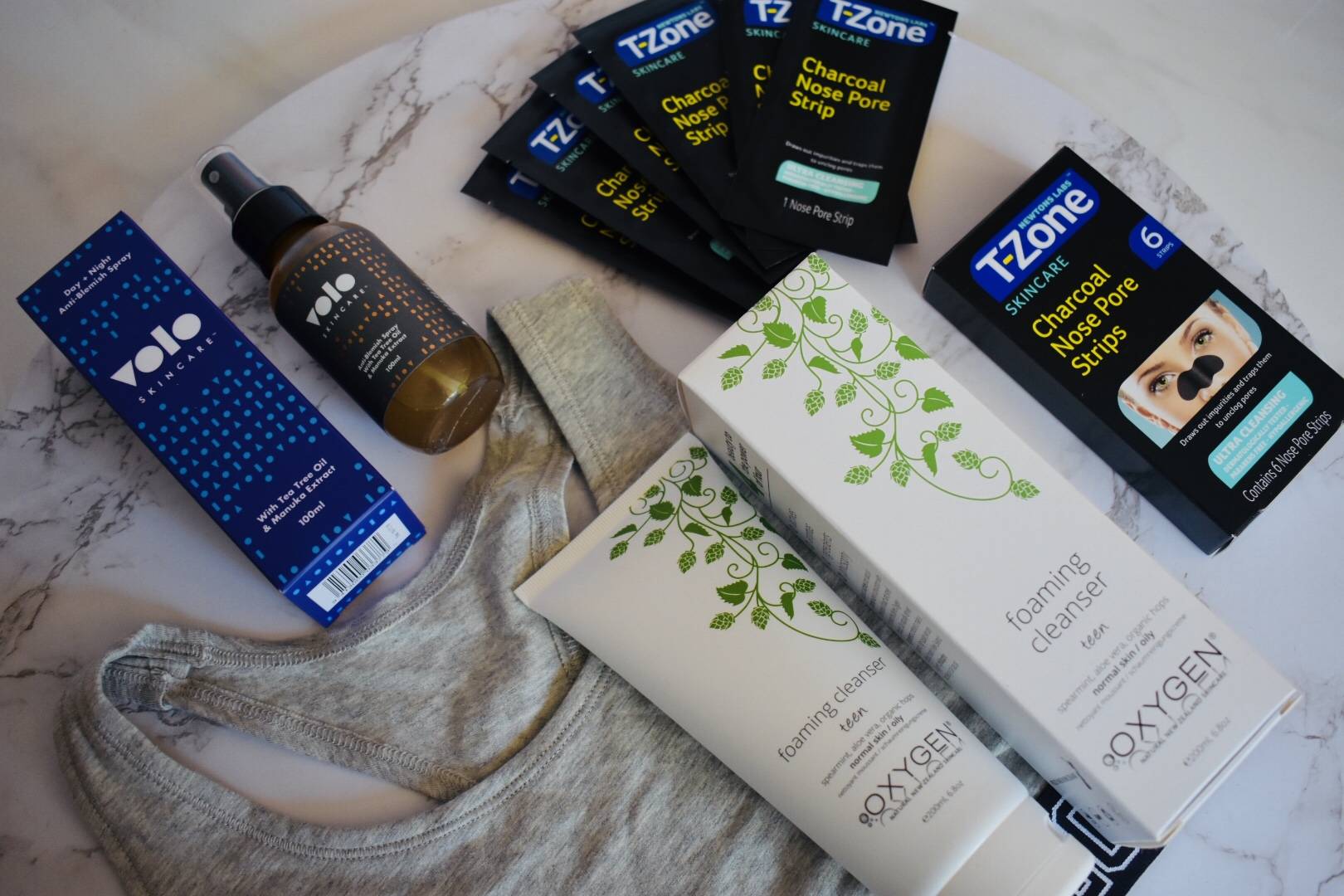 This Miss MyTreat Box is loaded with teen specific treats that are practical and exciting, and will make a lovely gift this Christmas. These New Zealand natural products offer a complete skincare collection, to help hydrate and maintain a fresh complexion. Products from brands we love, and with more than $100 of value inside each and every box, this is the perfect Christmas present for your teen.
---
All new - Single Woman's Box
This exciting box is based on some great feedback we have had from our customers. We hear there are a few single mum's and single women out there who would like an extra surprise or 5 in their lives. You deserve a special surprise delivery in your life, and these products are hand picked to deliver the goods. Over $110 of treats from great brands and while we aren't going to tell you the exact products inside, we can say that this box has been well thought out so no one will be disappointed. Aside from the great value, we wanted to send you products and gifts that will give you 5+ full size reasons to smile.
---
Sustainable periods are all taken care of with this Eco pack, practical and pampering... just what we need when its that time of the month. We want everyone to try MyCup, and this little pack has everything you need for a great introduction to environmentally friendly period management. It's so important, as ladies, to become educated on exactly how much impact our monthly cycle is having on our environment! This box has a retail value over $80 and is the perfect eco friendly period pack.
---
This box will suit any tattoo loving guy down to the ground this Christmas. These products are high quality and will help him take care of those tattoos without having to spend ages worrying about them! These products are super easy to use and fast drying so he can get them looking bright and beautiful, and just like new.
---
Do you know a tattoo'd beauty who would love some high quality products to maintain and protect their precious body art? This box has Electric Ink products she will totally appreciate, plus high quality New Zealand made skincare... See everything inside and order this box before its too late! We only have a VERY small quantity available.
---
This box is a safe bet for any brand conscious beauty babe who loves great products, cruelty free brands, eco packaging and skincare that is all natural and really works. This box is definitely one you should grab one for yourself of, the Tailor products are so luxurious, and will leave skin feeling hydrated and prepared for anything the festive season can throw at it!
---
Three high quality products she will love! This box has high quality products from two of our all time fave NZ brands. Tailor Skin are known for effective skincare, and Linden Leaves are synonymous with luxury and natural products. With more than $120 of value inside this beautifully presented gift box, this gift will suit any brand conscious beauty babe who also loves eco- treats and naturally sourced ingredients.